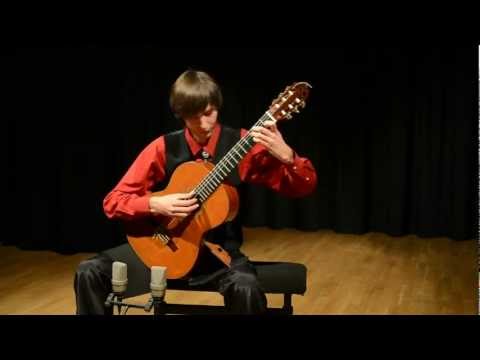 6 tags
why all my characters are ladies →
Interesting article over on Medium Difficulty about why this particular lady plays female characters in video games almost exclusively when given the choice. It of course made me think about our own Puppeteers series that explores why we choose the avatars we do. 
5 tags
Team Valkyrie FTW: Too Many Strong Women In Video... →
Shenanigans, I tell you. The worst part is that this guy isn't even trolling. The privilege is so thick, and it comes with a side of cluelessness! -iamuhura teamvalkyrieftw: Goddamn, Men's Rights Activists never stop being funny. The setup: … one I have been playing recently is Shogun 2 total war. Now for those who don't know what this game is, it is a strategy game based on the...
6 tags
No Games for the Holidays
Yep. Seriously. Not gonna happen. I won't be buying any games through the rest of 2011. Why on earth would I make that horrifying decision between Black Friday and Cyber Monday, when there are killer deals everywhere? When the infamous free-for-all known as the Steam Holiday sale will surely test the bounds of my resolve? After all, every game enthusiast I know is buying the latest and...
5 tags
The Temptation of the Cheater
This article was submitted to us by regular contributor John Hummel. Check out his YouTube page for his new series "Comparative Gaming 101". +++++++++++++++++++++++++++++++++++++++ I admit. I'm a cheater. But you don't understand the temptation. It's a grind, day in, day out, the same thing. The banality gets to you. You just want to move on. To be done with it, so get that...
5 tags
No Flat Girls: How Allies are Born →
I rarely reblog. But this post, this anecdote, this situation has reached critical mass. This is why allies are important. This is why, if we truly want the gaming industry to stand up and get better for women and other marginalized groups, we have to start within our community. With our friends, colleagues, acquaintances, and perfect strangers. We have to speak out and send the message that this...
8 tags
Geek Girls Do GeekGirlCon
This article was submitted to us by Nourisha K about her fun times at the first ever GeekGirlCon in Seattle, WA. Check out her new website 'Sunless in Seattle' or find her on twitter at @kcwebgirl! +++++++++++++++++++++++++++++++++++++++ There are some things that just go together perfectly for us geeky girls. Geek tees and converse. Feminism and cosplay. Superheroes and villains....
8 tags
Zombie Lane: Grind, baby, Grind
Welp. It only took a week and I'm basically over Zombie Lane. It's still fun I guess, but on a scale of 1 to 10 it started out at an 8, then dropped to a 5 and now it's about a 3. All because of something we game playing folk are all too familiar with - the grind. You see, once you figure out the system and crack the formula to complete missions in the game efficiently, well -...
8 tags
Tricks of the Gamer Dad
Whenever I talk to other parents about their children, usually at some point I talk about how I play certain games with my children, like Pokemon, or Super Smash Brothers, or Castle Crashers. What I hear back is "Oh, but video games are so bad for children but mine would play them all the time." I've got children who are getting straight A's in school, who participate in...
8 tags
Observations on Zombie Lane: the Farmville of...
Zombie Lane is the latest kill-time obsession for my friends and I on G+. I started playing at the suggestion of a friend at our weekly game night, and it quickly overcame Team Fortress 2 as my "go to" for semi-mindless entertainment. Soon a small group of us were playing regularly, and thanks to the genius of a Games Notification only stream, our shameful addictions were mostly hidden...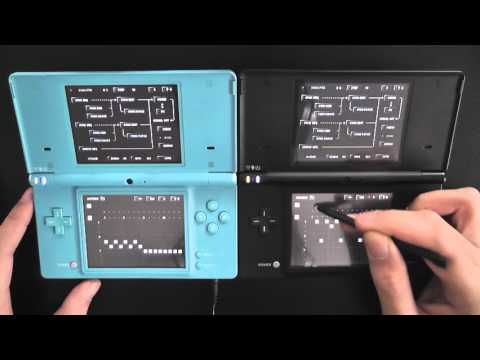 How to get a gaming laptop on the cheap
I recently upgraded from my 2007 Macbook Pro ("Gaming on an Apple? Boo! Hiss!") to a shiny new Alienware M11x R3. I was asked how I got my new computer for such short money this morning, and I thought that I would take some time to write out my whole purchase process. First, of course, is saving some money. I knew approximately how much I wanted to spend (under $800). Once I had...
5 tags
A little birdie told me Portal is now FREE on... →
If you don't know and have been living in the gaming dark - Portal is the accidentally smash hit game that Valve included with Orange Box games. The little puzzler saw huge success and now has a sequel. You use two portals, one orange and one blue, to teleport and propel yourself through obstacle course type levels. All the while you are battling the cake promising robot GLaDOS. The game is...
3 tags
Review: Jonathan Coulton - Artificial Heart
Jonathan Coulton - Artificial Heart Jonathan Coulton, when discussing his thoughts about the prospect of creating a new album for his masses of rabid fans, gave a list of reasons why the new project scared him. The one that struck me was number five, "I'm afraid that even a small change in direction is going to disappoint some fans." Having listened to the new album, I can see why he would be...
6 tags
10 tags
What I'm playing now: The Game of Life*
Eye-shuh's been doing all the heavy lifting on the site these days content-wise and I am equally envious and grateful for it. I wish I could be investing hours of my day in both my Games and Writing To Do List, because my WorkFlowy is full of plans and ideas. I wistfully yearn for time to delve into the following: Finish Guild Wars: Eye of The North (GWEN). First, to complete new content...
8 tags
Loot! Comment to win a free copy of Poker Night at...
The cool cats at Telltale Games were giving away codes for Poker Night at the Inventory - the full game! Seeing as I already own it, the only responsible blog contributor thing to do is to give it away!  Poker Night at the Inventory is a silly way to play poker. It's pretty standard as far as game play is concerned, but the added twist of the hilarious dialogue from the characters you play...
3 tags
Grab Ultima 4 for free of GoG right now! →
Good Old Games is offering Ultima 4 for free at the link above! I have never played this game, but I have heard that it is amazing and one of the ground breakers for its genre.  GoG caught my attention at the Penny Arcade Expo with their awesome granny booth babes who handed out cookies. If all goes well with my Ultima 4 play, they will definitely have grabbed my business!  If you're...
7 tags
Loot! Free copy of RIFT plus 30 days game time,...
Stay tuned to Pretty Gamer for swag give-a-ways! I have a lot of PAX loot to go through and get rid of, which is awesome for any of you out there who would like it! To get the loot train rolling, here are a bunch of RIFT free game codes. Yep, the entire game. For free. I know, I know. You're welcome.  Unfortunately, I just noticed these game cards expire at the end of this month, i.e....
7 tags
Similar game logos for the lawls - WoW devs enjoy...
Funny story. I stayed at the Sheraton for PAX and happened to be in the hot tub on the top floor at the same time as a couple of the graphics designers for Firefall. I bring this up because of a recent Destructoid article. The end made me laugh: "There's a lot of talent behind this project, including the project lead for World of Warcraft, so it's a safe bet to keep this one...
5 tags
5 tags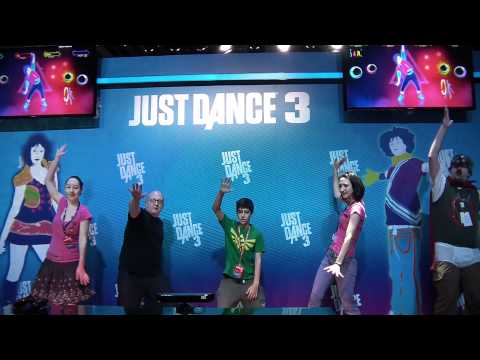 1 tag
PAX Prime Panels: "How to Run Your Gaming Website...
Destructoid's Niero Gonzales and ScrewAttack's Craig Skistimas told us all some shit we already knew about running your own gaming site at their PAX Prime panel this afternoon: it's a lot of fucking work. However, it was sexed up with Jon Carnage, obligatory masturbatory shenanigans, an unveiling of the new ScrewAttack site, and a supremely informative slideshow. Here's the...
3 tags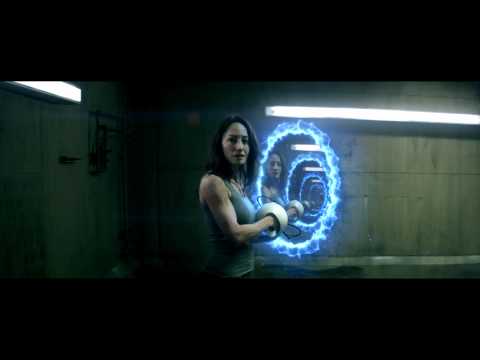 8 tags
Origin gets better and better with vague and... →
Over on Reddit (link above), user player1337 has posted the EULA for EA's new digital download platform, Origin. Here is the important part of the EULA: "You agree that EA may collect, use, store and transmit technical and related information that identifies your computer (including the Internet Protocol 37683v1 Address), operating system, Application usage (including but not...
5 tags
I Can't Watch My Kids Play Games
This guest article was submitted to us by the wonderful John Hummel. Check out his YouTube page for his new series "Comparative Gaming 101". +++++++++++++++++++++++++++++++++++++++ When I first had children, part of my future dream was for them to become old enough that we could play games together. Catching Pokemon with my kids, or having LAN parties inside the house. What I never imagined was...
4 tags
Games you will find at PAX Prime! →
Over at Destructoid they have a fantastic list going of video games that will be represented one way or another at PAX Prime! Click the link above then be sure to let us know what you're most excited to see!  I personally will be making a beeline for the 2K booth. Hellooooo Borderlands 2!
4 tags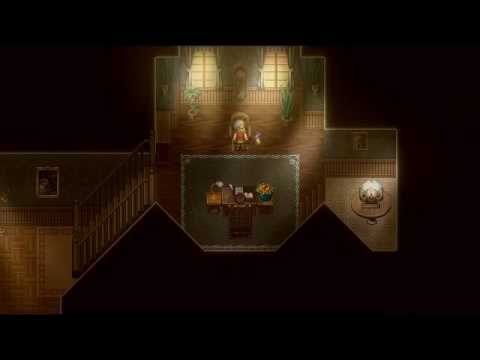 4 tags
Buy Minecraft this weekend, get an additional free...
Well, look at that. I suppose it's a good week for digging and building and defeating scary monsters in the night games. The infamous Notch, creator of the uber popular low graphic game Minecraft, is getting married! So in honor of the occasion and all the wub in the land, he is giving away a free copy of Minecraft to anyone who purchases the game this weekend. If you recall, our...
6 tags
Midweek Madness: Terraria 50% off on Steam! →
I will admit it - I never played Minecraft. I never really saw the appeal of a game that had no purpose other than to dig for hours. That, my friends, is the glory of Terraria. It's like Minecraft, but with a point!  You get all your hours of digging action in with the pitfalls of scary things coming out at night, but you also get dungeons and bosses. Perhaps it's the dungeon crawler...
7 tags
Gamefly goes Digital
This guest article was submitted to us by the magnanimous John Hummel. Check out his YouTube page for his new series "Comparative Gaming 101". +++++++++++++++++++++++++++++++++++++++ Once, there was Gametap. And it was pretty good - it's Mac support wasn't that great, but it had plenty of older and even some new games to play. And then - it went away. During that time, other digital...
4 tags
Borderlands 2!
A source has told Eurogamer that a sequel to Borderlands is in the the works. This makes me extremely happy. Borderlands was my favorite game of 2009. It had a solid shooter mechanic, a crazy amount of weapon/ammo combinations, and enough of a story to keep me motivated to get to the next mission. What really separated it from the crowd was a steady release of downloadable content coupled with...
3 tags
The Old Republic →
This is a 12 minute long gameplay video of The Old Republic, BioWares new MMO based in the Star Wars universe. What I love about this video is the fact that, this is no trailer. This is an in depth look at exactly what sitting down and playing the game is like, which I find invaluable, especially before diving into a new MMO. The actual gameplay discussion does tend to veer a bit into the overly...
14 tags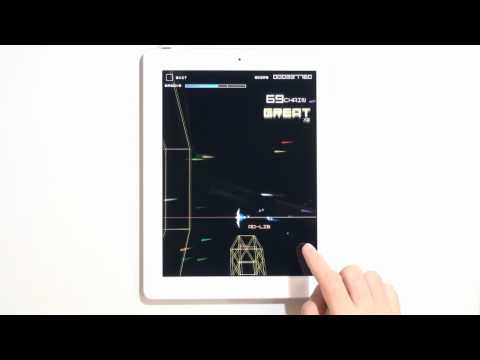 5 tags
Geek Cred at my Daughter's School
This guest article was submitted to us by the magnificent John Hummel. Check out his YouTube page for his new series "Comparative Gaming 101". +++++++++++++++++++++++++++++++++++++++ No parent will ever admit this, but we worry about how our children see us. Or how their friends see us. At least - we don't want to embarrass them and turn the into social pariahs. I remember...
3 tags
Watch
Oh Team Meat. (Creators of super popular and mind numbingly difficult platformer Super Meat Boy) Look at you go. Seriously though, the new game looks super fun and no cardboard boxes shall be left in my wake. *ahem*
4 tags
Why you should give RIFT a shot
RIFT is a fantastic MMO that Trion has not yet succeeded in turning into the next WoW clone. I say that with love, WoW fans. Whenever I ask people if they've given the game a shot, I usually get the same response: "I played for a little bit, but it was too much like World of Warcraft." I would like to posit that most MMOs are like World of Warcraft, because WoW really just takes the best...
5 tags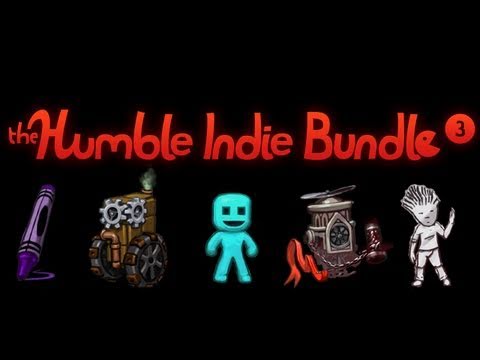 3 tags
Why mess with The Protomen?
There has been some suspicious activity surrounding The Protomen recently. First, there was a fake Cease & Desist letter circulating, and now their website has been forwarding to Capcom-Unity since at least yesterday after a period of down time. It is noted by a fan on their Facebook page that the "…WHOIS still shows [the] domain under control of Sound Machine" and that her...
4 tags
Duels of the Planeswalkers, or how I learned to...
Magic: The Gathering has always been a tough game for me to play. When you find a group of people who play for the sake of fun and enjoy each other's company it's a blast. The problem is that Magic tends to attract the sort of over competitive personality that is incapable of playing a game without constantly seeking a crushing victory. I've had the itch to start playing again...
2 tags
3 tags
Magical Game Time: Store Opening Tomorrow! →
I highly recommend checking out this store when it's up. He is an amazing artist, and his Zelda art is absolutely gorgeous, fun, and original. idrawnintendo: Tomorrow morning at 10:00am (Eastern), that link on the left will be working and my brand new store at http://magicalgametime.bigcartel.com will be open, complete with the 12 x 18" re-issues of the "Everything Was Perfect" prints. A...
7 tags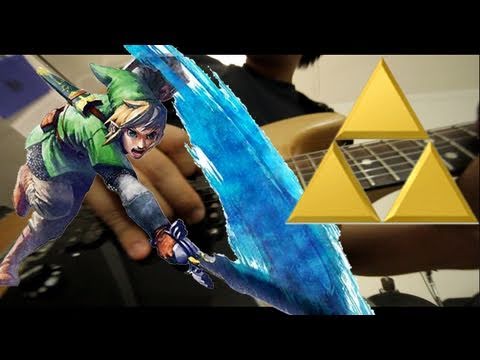 3 tags
Now working on migration! I don't think that I'm going to be able to bring posts over, but hopefully everything else will work out good!